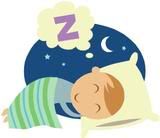 People kept coming into the elevator long after I was pushed into a corner. It was already hard to exhale but they kept squeezing in, stuffing space. I thought of canned sardines.
A lady pressed "1", initiating the descent. Slowly, slowly, down, down. I was somehow able to look at a little window, through which I saw large strong metal ropes.
Suddenly, the lights went out and I heard the loud sound of rope snapping. Some gasped, some screamed. I was quiet.
The fall seemed fast, but I still had ample time to think. I wondered if the final crash would hurt. Then I dismissed the worry, knowing it would be quick. Instead, I focused on thoughts of family. I saw each member individually. My thoughts were surprisingly devoid of sentimentality, though for an instant I was sad.
But then, I breathed deeply. My last thought was filled with certainty. I was sure they would all be fine... and so would I.
***
Details of some dreams can be so vivid. With all due respect to Dr. Freud, I rarely try to analyze mine.
But this dream was full of symbolism for me. Among other things:
the elevator shaft - returning to the womb (through death),
though accompanied by many people - I die alone,
my family members - they are all strong and capable.
I suppose the best part of the dream was waking up alive. Once I thought about it, I realized that in spite of the inevitable final crash, I experienced it as a happy dream, full of serenity, healthy detachment and true freedom.
What do you think? You merely have to nod or say "Hmm", in true Freudian fashion.
Hope your dreams enrich your reality.
***
"Our truest life is when we are in dreams awake."