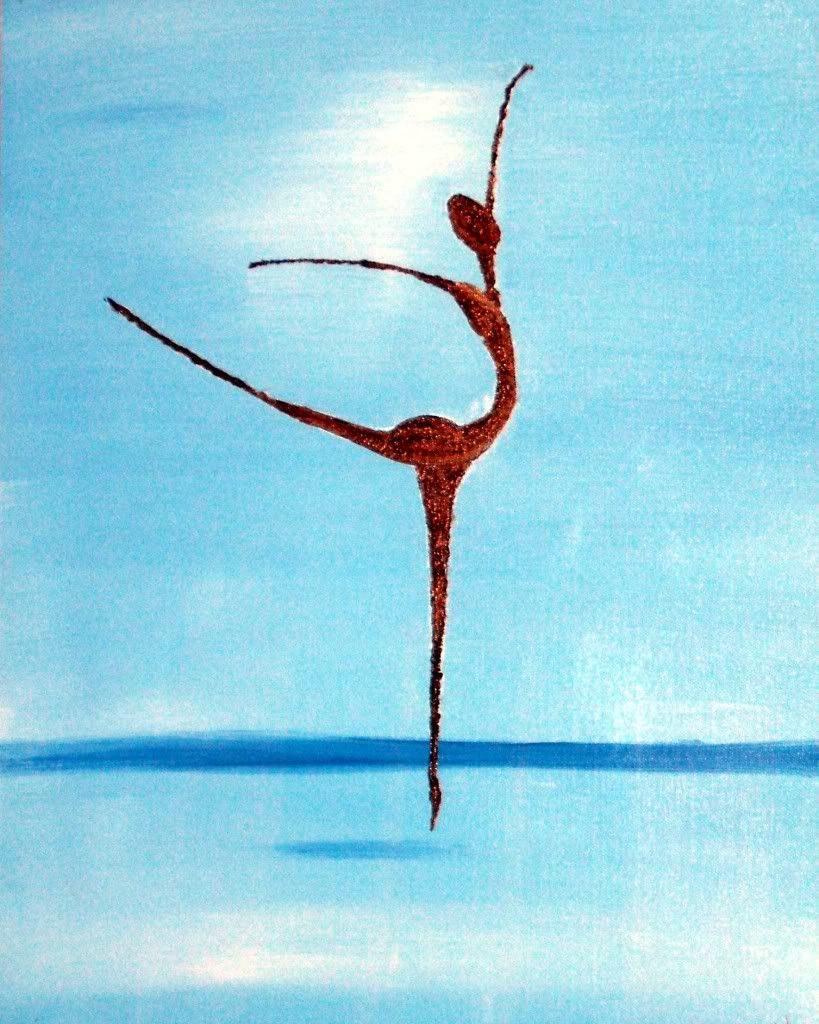 As a child I dreamed of dancing, eternally blessed
motion fixed in time. Jumping, leaping, flying high
within vortex of life, reaching outside, grabbing air
to paint, with rainbows from my breath.

Many times throughout, I fused with flow,
good fortune rhythmically entwined, music's harmony divine,
egoic happiness possessed, illusion's prescribed guidance
I followed, step by step.

Other times, so out of sync, clashing,
instrumental notes creating stumbles, fumbles, mistakes.
Losing my place, falling from grace, plummeting
unstable, hitting ground,
the dance, only to begin again.
Today, my misty dreams recall, youthful wise desire.
Ballerina's perfection dangling still, hears
the silent choreographer, whose
scintillating
a cappella
voice
my artistic dance directs, "...
changement
to
releve',
master
grand plie',
most importantly,
balance'!

********
Submitted to
dverse poets
. Please visit and read some amazing poetry.