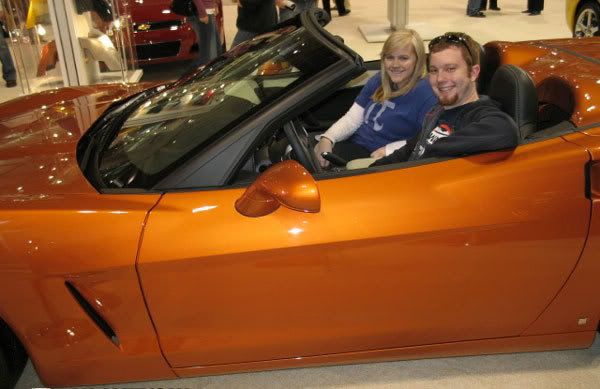 (Photobucket - ryansim 2025)

They glowed. Pride
embraced their passion for shine.
Displaying obsession's "fait accompli"
after hours of life's time, money and sweat -
poured into object's resuscitation.
Metal and motor, life inanimate renewed.
Undevoted to sacred truth, misused
body parts and minds fueling pleasure.
Dreams fulfilled with illusions, falsely
fixing beauty onto deadness of past times.
Useless goals...
NO!!!
Who dictates rights, imposing
limits on life's art, proclaiming values
that other's dreams discard, judging
infinite creativity, killing potential?
Not I. Diversity's my love, unfolding
combinations of universal energies
manifesting anew. Righteous,
nor superior am I, respectful
of inferiority, acknowledging all
attempts to show ability, even if
devoid of skill, functionality or even entertainment.
So lucky, I proclaim sincerity.
My mind, like the vastness of the sky,
openly remains... vacant.
~~~~~There was a car show at the park the other day. I couldn't understand why/how people could devote so much effort into restoring old cars. I was astonished at my judgment and how much inner work I still have left to do. Am I really the progressive thinker I'd like to be? I realize I have no right to determine what should have value in other people's lives. Live and let live is a valuable motto.(I'm linking up to DVerse Poets, a new poetry site that aims to support poetry writing.)