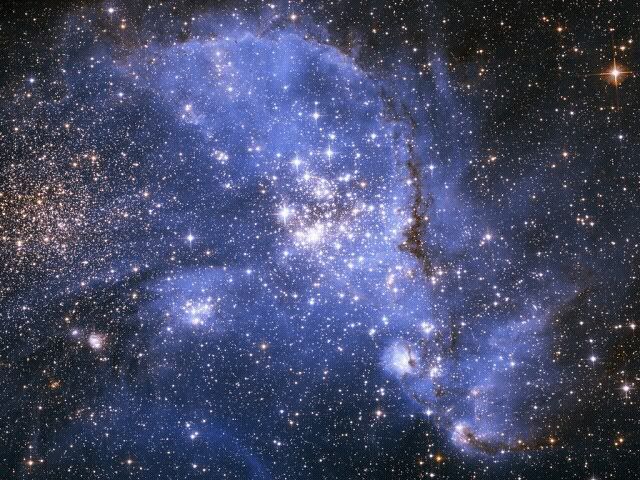 A distant star in wonder,
in confusion observes...me.
In perplexity twinkling she watches
as I swerve from here to there,
mostly going nowhere
but determined to excell
in making sure all goes well.

"Look at me!!!" she shouts
trying in vain to point out
that there's no need to look
so hard for something so obvious,
so clear, we could not exist without.

"Just enjoy life!!!" she says,
Things look different from up here.
Nothing is as it seems,
all is fine,
you'll be okay.
Don't resist,
let it flow.
Make decisions you must,
but just know we are the same,
a fragment of some Universal game.
Are you surprised to learn,
that light in you and me burns,
lit by the same flame?"
________________
This was written for one shot poetry.